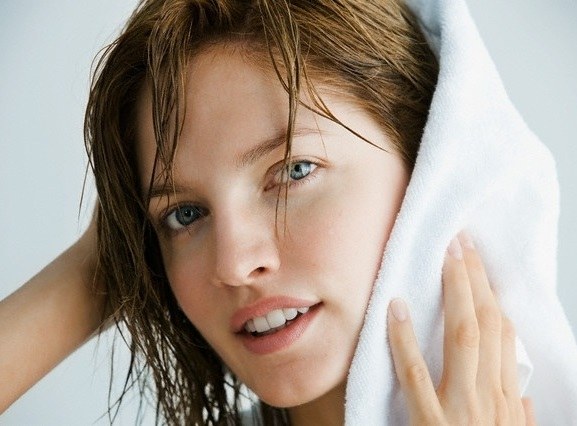 Baby tender skin and hair need special care. Manufacturers take this circumstance into account and produce quality shampoos with a unique composition, without dyes, preservatives and chemical ingredients. If an adult plans to use such a means, all the advantages and disadvantages of hair care with the help of children's shampoo should be taken into account.
Composition of baby shampoo
Baby shampoos have a neutral pH to protect the delicate scalp and soft hair from the appearance of irritation. Glyceryl oleate, part of the shampoo for children, creates an effective protective layer and promotes maximum moisture retention. That is, the detergent does not overdry the hair and scalp. In addition, the specified component at 100% corresponds to a natural moist lubricant covering the baby's skin at the time of birth.
A special formula for children's shampoo, developed 50 years ago by the specialists of Johnson & Johnson, does not irritate the mucous eye. Therefore, babies do not pinch their eyes.
Surfactants in the composition of children's detergents remove the dirt as gently and gently as possible. The tensides are obtained from natural coconut oil and starch, which provides better skin tolerance and guarantees an anti-allergic effect.
The only restriction is for allergic kids – the shampoo should not contain extracts of herbs, shea butter and tea tree.
Use of children's shampoo for hair care for adults
Safe composition of shampoo for children allows you to use gentle detergents to adults. But the kids should not soap the hairs in the adult series. It should be noted that when using a baby shampoo for washing the hair of adults, the detergent consumption will be much higher. Therefore, for the sake of economy, such means are unprofitable.
In addition, if an adult uses hair styling products: gels, lacquers, mousses, foams, waxes, to wash his hair, he will have to soap his head at least three to five times. As a result, the consumption of detergent will increase at times.
And if the hair is covered with excessive amount of sebaceous secret, the systematic use of children's shampoos will lead to excessive fatty hair and to the formation of dandruff.
Adults working in the conditions dirty production, it is unlikely to appreciate the detergency of children's shampoo. To excessively soiled hair will have to spend a large amount of detergent and get a completely unpredictable result.
Children's shampoo is ideal for adults with dry scalp, damaged hair. Use a mild detergent can be daily, without fear for the health of hair.
In other cases, it is better to use the products that are ideal for caring for your hair type. At the same time, the consumption of shampoo will be minimal, and the result is guaranteed.