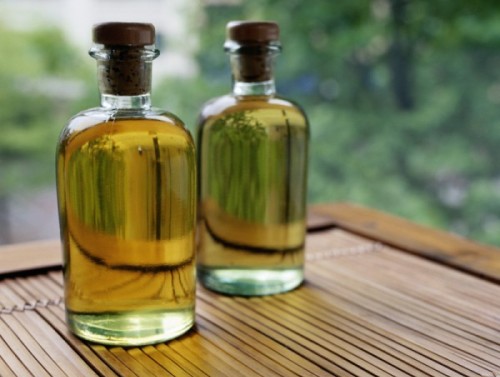 Camphoric oil is obtained from eternally green camphoric trees by ordinary distillation. It has valuable properties and is widely used not only in folk medicine, aromatherapy and pharmacology, but also cosmetology. With camphor oil, many skin problems can be solved.
Camphoric oil has a drying, bactericidal and anti-inflammatory effect. In addition, it normalizes metabolic processes occurring in the deep layers of the epidermis, improves blood circulation and heat exchange, eliminating excess fatty gloss.
Align the complexion and enhance the tone of the facial muscles with masks and creams based on camphor oil. At the same time, you can use both ready-made cosmetic products, as well as home-made preparations. Masks made their own hands, give an amazing result, of course, with their regular use.
Mask Recipes
To prepare a mask for a fading and oily skin, mix 2 tsp. oil of milk thistle and grape seed oil with 3-6 drops of camphor oil. Apply daily instead of a night cream.
Whiten the skin and smooth the complexion with a mixture of 3 drops camphor oil and 2 tsp. sea ??buckthorn oil. Apply it in the morning and evening for 7-10 days.
Night mask from 1 st.l. wheat germ oil, 1 tsp. Cumin oil and 4 drops of camphor oil will help cope with the problem skin. Blend the mixture with a thin layer before going to sleep on clean skin.
Camphor oil can be added to any cream, mask and tonic. Depending on the volume of the base product, the amount of oil varies from 3 to 10 drops. With regular use, the skin will look neat and well-groomed.