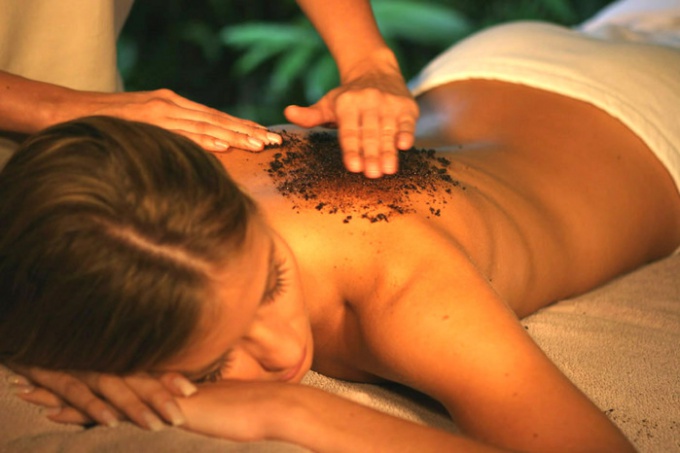 Потрясающим эффектом обладает антицеллюлитное обертывание тела смесью из кофейной гущи с перцем и добавлением меда. Кофейная гуща содержит кофеин, который при наружном применении способствует расщеплению жировых клеток. Благодаря разогревающему действию перца обеспечивается резкий приток крови к проблемным зонам, а это способствует лучшему проникновению полезных веществ в ткани.
Как правильно приготовить смесь
Для начала необходимо запастись кофейной гущей от сваренного кофе. Кофе исключительно натуральный молотый. Перемешиваются 2 части кофейной гущи с 1 частью меда, добавляется 1 чайная ложка красного жгучего перца, молотого или в хлопьях. Также можно купить в аптеке настойку красного перца и добавить ее. Полученная масса наносится на участки тела, подверженные целлюлиту, сверху оборачивается пленкой. Эффект усилится, если надеть теплую одежду или укутаться шерстяной тканью. Через 30 минут смесь смывается теплой водой, и на кожу наносится увлажняющий крем или молочко для тела.
Use of coffee grounds as a scrub
Also, the coffee grounds can be used to slough off keratinized cells during a shower. A mechanical effect will promote the expansion of cutaneous vessels, increase blood flow, the skin will become elastic and elastic.
Обертывание антицеллюлитное для тела с кофейной гущей, pepper and honey should not be used in patients with diabetes mellitus, varicose veins and skin infections. It is also not recommended to use this procedure for allergies to beekeeping products.