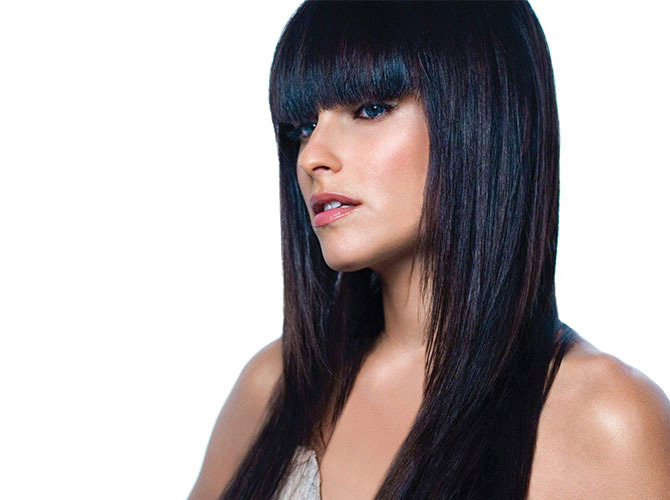 Если вы остались недовольны после покраски волос, не следует отчаиваться. Как известно, сложнее всего с волос смыть черную краску. Тем не менее, задача эта вполне выполнима. Нужно отнестись к этой процедуре серьезно, так как от ее исхода зависит ваш внешний вид.
Можно смывать с волос черную краску в domestic conditions. Прежде всего, попробуйте самый элементарный вариант. Приобретите в салоне красоты или косметическом магазине профессиональную смывку для волос. Желательно использовать проверенные марки. На смывке не стоит экономить, поскольку от этого зависит здоровье и красота ваших волос. Следуйте инструкции четко. Ни в коем случае на волосах не держите смывку дольше, нежели указано в руководстве по применению. Вам вряд ли удастся с первого раза смыть цвет краски полностью. Рекомендуется повторно использовать смывку для волос через два-три дня, но не раньше, а то вы испортите волосы.
С черной краской помогает справиться использование хозяйственного мыла. Вымойте привычным для вас способом голову. Потом намыльте хозяйственным мылом влажные волосы и подержите две-три минуты, смойте. Вы практически сразу заметите, что черный цвет начал постепенно смываться. После этого нанесите питательный бальзам на волосы. В завершении ополосните волосы отваром из ромашки или водой с добавлением сока лимона. Ромашка и лимон обладают хорошим осветляющим эффектом, постоянное применение позволит осветить на несколько тонов ваши волосы.
If the black color from your hair is not washed out, then contact the professionals for help. Experienced hairdressers in the beauty salon will tell you how to get rid of the black hair color. Almost any hairdresser or beauty salon provides such services. These services are not cheap, but the result is obvious. In addition, professionals will select the means that are suitable for your hair type.