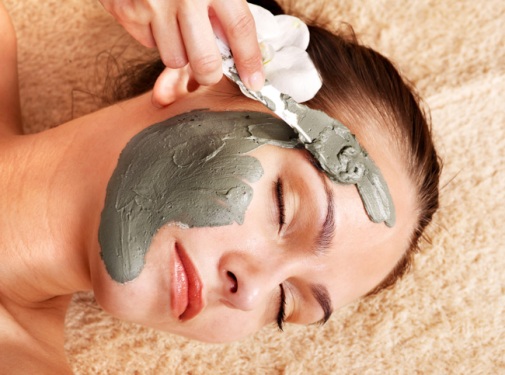 Black clay is widely used in cosmetology. It is used to treat acne and allergic reactions to the skin. In addition, the clay has excellent cleaning properties and is capable of removing toxins.
The composition of black clay includes many useful minerals, namely: potassium, magnesium, strontium, iron and a number of others. It calms and tones up the skin, and also improves blood circulation. That is why it is used for cooking domestic masks for the face.
Mask Recipes
To make the most simple mask, you need to mix in ceramic or glass utensils 2 tsp. black clay with a little warm water. You should get a lot of consistency resembling thick sour cream. Apply mask on face, hold 15-17 minutes, and then rinse with plenty of water.
To prepare an anti-inflammatory and soothing mask, mix 2 tsp. black clay with the same amount of freshly infused chamomile. The resulting mass should have a uniform texture and consistency, convenient for application. Keep the mask on your face until it dries completely, then rinse with warm water.
In the fight against acne, a good result is given by a mask made from 1 tsp. infusion of calendula, 3 tsp black clay and 1 tsp. lemon juice. Mix all ingredients thoroughly and apply the product to your face. After 20 minutes, gently wash off the mask.
To make a nutritional mask, connect 2 tsp. black clay with 3 st.l. finely chopped parsley and a small amount of warm water. Finish the product on your face and keep 15 minutes.