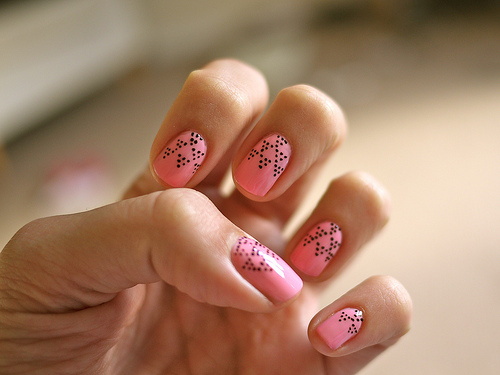 In pursuit of beauty, women go to all sorts of improvements. Hands – the first indicator, how much a woman watches herself, how much she is well-groomed. That's what men think.
Now there are enough ways to keep the nails in a neat state without exerting effort. Many women have stopped self-care for nails, regularly visit beauty salons and seek help from the nail service masters. If a few years ago, nails, grown with the help of biogel, were popular, recently they are replaced by shellac – a novelty in the field of manicure, used to cover nails.
And biogel, and shellac give women the joy of persistent manicure, when nail care is reduced to a single hike to the master for a month. These materials are similar, but they are not similar to each other, because they have significant differences.
Lovers of long marigold shellac hardly suitable, as this coating is intended for short nails. But the biogel thanks to its properties helps to keep the length and gives strength. Biogel, consisting of proteins and organic substances, provides an opportunity to adjust the shape of the nail.
Shellac is a transition coating between gel and lacquer. Actually this material in everyday life acquired its name by the name of one of the brands of this coating. Shellac keeps on fingernails a little less – about three weeks. Unlike the gel, it is more resistant to an aggressive environment, because the owner of nails with shellac can use cleaning agents, not being afraid, that fingernails or nails will lose appeal. In addition, shellac gives more opportunities for nail design, which is important for lovers of creative design.
In general, it is impossible to determine which material for nail coating is better. A woman should try and decide for herself what is right for her and the pace of her life.