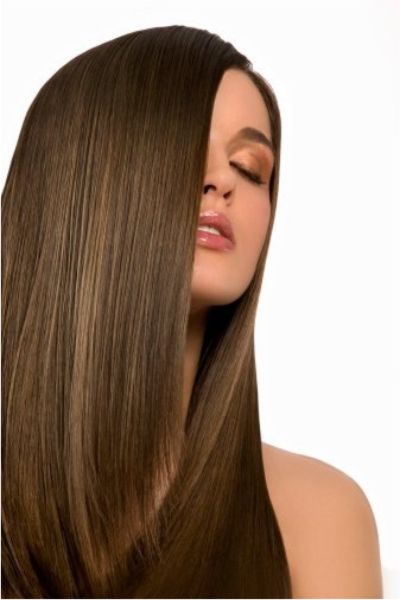 Кто не мечтает о шикарных волосах? На этот вопрос не последует отрицательного ответа (по крайней мере от прекрасной половины). Но иногда замечаем, что волосы уже не такие, как раньше. Начинаем судорожно скупать всевозможные дорогие шампуни, бальзамы, маски, но положительного результата может так и не последовать.
Кроме специальных рекламируемых средств для защиты волос и кожи головы есть основные правила элементарного ухода за ними.
1. Let's start with the washing of the head. You need to wash your head with warm, even slightly cool water, and apply foam on your skin, and wash only your scalp. The hair itself should not be rubbed, so they are severely injured. Foam draining through the hair will be enough to wash the hair.
2. Be sure to use masks or hair balms.
Masks are applied to the scalp, usually less often on the hair. Balms and conditioners are applied only on the tips and length of the hair, retreating 5-10 cm from the roots.
3. Сушить лучше естественным способом, или использовать щадящие фены с холодным потоком воздуха.
4. Do not comb wet hair. Never. This greatly hurts them. Only dry comb hair and it is desirable if the hair is dry, fluffy, curly, apply indelible sprays or better hair creams. They are also applied only to the tips.
4.1. It is better to give preference to combs made of natural bristles or wooden.
5. Защищать волосы зимой от мороза, а летом от палящего солнца. Не стоит в двадцатиградусные морозы ходить без шапки, или выпускать (длинные волосы) наружу из-под шапки. Красоту нужно беречь для теплого времени года.
6. Balanced diet. In the diet are mandatory: fruits, vegetables, cereals, sour-milk products, proteins. In the winter-spring period it is good to drink vitamins. They will strengthen immunity and hair will be saturated with the necessary trace elements.
7. Cut the tips more often. Many girls in a fit of desire to grow long hair neglect haircut hair ends. Yes, the hair grows long. But, as a rule, rarely healthy throughout the entire length, and it is necessary to cut already not 2 cm, but much more. It is better to remove the split ends in a timely manner, this does not greatly affect the length (1 cm in 3-4 months). Girls with neglected hair, an unpleasant sight, tk. it is better to have short or medium length hair, but beautiful.
8. Dye the hair preferably with gentle dyes. And adherents of natural products have long found dyes not only harmless, but also useful.
9. Less commonly use curling irons, curlers, rectifiers. And if you do this, then only on dry hair.
10. Loving and paying attention to your hair.