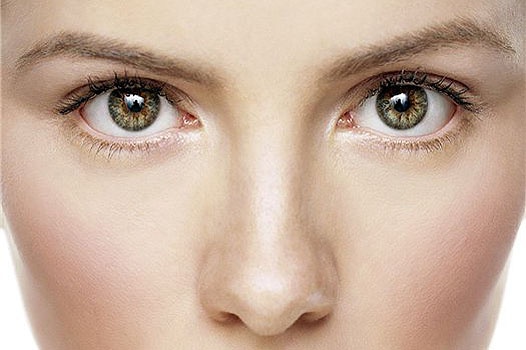 Castor oil is a super remedy for our hair, this oil is used to eliminate itching of the scalp and for hair care. When applied, gives an excellent result of hair growth, and also strengthens them and eliminates loss. Castor oil is an excellent remedy for forgetting about false eyelashes and liquid eyebrows.
How to apply castor oil for eyebrows and eyelashes:
1 stage. Preparatory procedure. Take the old brush from the old carcass, well wash by removing all the remnants of the carcass.
2 stage. Well wash your face, remove all makeup from your face. Then, apply castor oil on the eyebrow with a brush in the direction of the hair. Do the same with your eyelashes, but do not put on the eyelashes from the roots, just do it from the middle, as the oil can drain and will strongly pinch your eyes.
3 stage. After 15-20 minutes, wipe with a cotton swab on your eyelashes as if you were painting your eyelashes. This should be done in order to remove excess oil, because the eyelashes have already absorbed during this time its the right amount.
In principle, you can use a cotton swab instead of an old brush, but it will not completely dye your eyelashes, in addition, it absorbs a lot of oil.
If you find that the medicine bottle of castor oil is not convenient, then you can pour oil into another container.
In order to feel the result of castor oil, it must be applied every day during the 1-2 week. It is advisable to apply oil before going to bed.