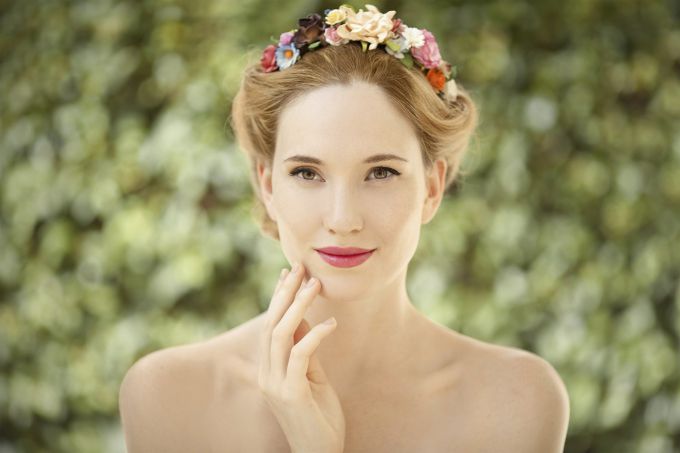 The new summer season dictates a new fashion, hairstyles, makeup and style of skin care. In the summer, you should pay special attention to cleansing and moisturizing the skin. The sun has a negative effect on it: it over-dry and speeds up the aging process.
Under direct sunlight, you can stay for a few minutes a day. But is this possible? Everyone is looking forward to the hot summer days and at the first opportunity they run to the beach. Therefore, you should take care of your skin. Use sunscreen and moisturizing creams. It is good to buy a cream or mask with hyaluronic acid and thermal water. In summer they are very necessary for the skin. But from scrubs in the hot season it is better to refuse.
In the morning and in the evening, you need to thoroughly clean the skin of the face and neck. For this procedure, cosmetologists recommend using micellar water. But for beautiful skin, only cosmetic procedures are not enough. It is important to remember a healthy diet, to do unloading days to cleanse the entire body, drink more liquid (at least two liters a day) to avoid dehydration.
Do not overload the skin with makeup. A dense layer of makeup in the summer is out of place. Cosmetics should be a minimum amount. Only in order to profitably emphasize facial features. Too much cosmetic on the face can cause redness and irritation of the skin.
To even the skin tone, you can use a foundation with moisturizing ingredients. Now for this, light BB-creams with a delicate structure are produced. They cover the skin with a delicate creamy veil. On a fat skin it is possible to put a little bit light organic powder.
For summer make-up blush is golden-peach, coral shade or bronzer. Powder and blush should be used only in the evening or, if necessary, in special cases. Tanned skin in itself looks beautiful and does not really need in cosmetics.
Summer make-up should be natural. It is better not to burden eyes with shadows, but only to emphasize the ink of eyelashes. If you are not accustomed to do without shadows, then give your preference to gentle natural tones. In the heat, it is desirable to use waterproof cosmetics. Then you will feel confident, even if it suddenly rains. The brown color of the carcass will give the person tenderness and lightness.
A trump card for summer makeup is the use of lip gloss. You can buy a few translucent gentle and inviting shades. The main thing is that the shine was moisturizing. Without moistening in summer can not do.