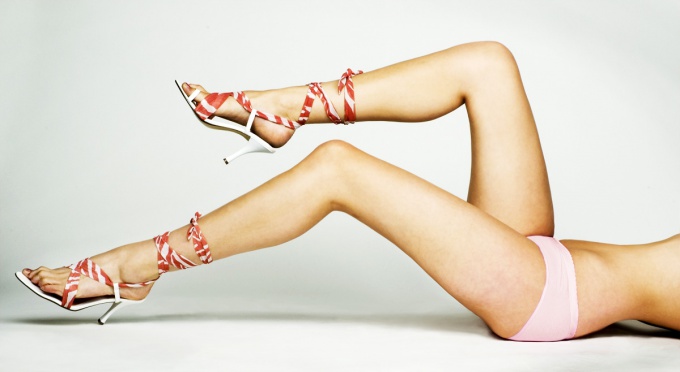 Summer sunny days are approaching. And if the new swimsuit is already waiting for its hour, and in a beach bag long been saved sunglasses and all kinds of cosmetics for a perfect tan, the cellulite that does not disappear does not spoil the wonderful mood from the anticipation of summer fun. From solving the problem, you are separated by ten simple steps. However, they require the patient and conscientious implementation of all prescribed procedures.
1.The main ally of cellulite has always been and remains a sedentary lifestyle. Sign up for the ranks of physically active and healthy people. To help come the morning and evening jogging, classes in the gym.
2.Cosmetic preparations and procedures should be selected in such a way as to ensure smoothing of the skin relief and struggle with fatty deposits from the inside.
3.Elimination of problems in cellulite zones is promoted by moisturizing procedures for the skin. Apply cream and lotions based on glycerin or other moisturizing ingredients in combination with anti-cellulite products even after getting rid of the "orange peel".
4.Good results help to achieve anti-cellulite massage andlymph drainageprocedures. However, it should be remembered that the success of the application is of a transient nature, therefore a huge role in this matter is played by systematicity.
5.The use of the laser in the treatment of cellulite is in most cases ineffective, has a temporary effect and a high cost.
6.Stunning effect gives dry skin cleansing. At the same time, metabolic processes are established in the subcutaneous layers, blood supply and lymph flow are stimulated. The procedure should be carried out with a special brush before taking a shower.
7. For peeling procedures, apply body scrubs. AT domestic conditionsa similar means can be a coffee grounds or sea salt.
8.Regularly perform gymnastic stretching exercises.
9.Negative impact on the bloodstream in the cellulite areas has tight clothes. Therefore, in non-working time, give preference to freer things.
10. To get rid of the "orange peel" consume more water with the addition of lemon juice or grapefruit. Once moisturizing helps outside, it means that it will help in the subcutaneous layers.