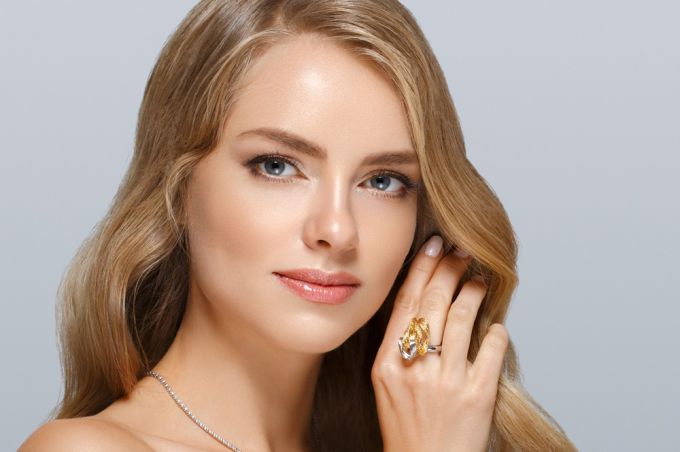 The first signs of aging, pigmentation, post-acne, enlarged pores, fine wrinkles – and is there a universal way to quickly cope with these annoying skin problems? Such deficiencies are most effectively eliminated with the help of salon chemical peelings, as well as correctly selected cosmetics with acids. Let's understand.
At its core, chemical peeling is a skin burn controlled by a specialist. After the procedure, the keratinized surface layer of the epidermis is not simply peeled off – it is replaced by a new young skin. There are three types of salon peelings, depending on their depth and type of medications used: superficial, medial and deep. All three species are rather painful. If superficial and median peeling is allowed to be performed in the salon, it is recommended to do deep in the clinic with local anesthesia.
Any course of chemical peelings is quite expensive and should be carried out exclusively by specialists in strictly defined rules, which excludes it at home. However, this does not mean that it is impossible to do the peeling procedure at home, because there is already an alternative to salons – acid cosmetics. Properly selected care with acid content is able, without exaggeration, to transform your skin. In most cases, quality products for home use in their effect may even surpass the effect of salon surface peeling.
The ideal time to start such therapy is autumn. And that's why. First of all, acidic waste products are strongly discouraged from being used during the active sun. Both salon and home procedures associated with the removal of the upper layer of the epidermis require a correct recovery period. After the course, always use the means with maximum protection from ultraviolet radiation. Of course, in the autumn, when the sun is less active, it is much easier. If you neglect the necessary care, hyperpigmentation is inevitable, and in some cases – exacerbation of chronic skin diseases. In addition, peeling in most cases is accompanied by a fairly noticeable peeling of the skin, so in the cool season it is much easier to protect the face on the street with a scarf or scarf.
Ошибочно полагать, что домашние уходовые средства не могут соперничать по эффективности с салонными процедурами. Надо понимать, что у домашней кислотной косметики несколько иная функция. На российском косметическом рынке уже существуют продукты, с помощью которых можно постепенно и очень деликатно привести кожу в порядок. Абсолютным лидером в данном сегменте является марка KORA, which in a few years managed to radically change the perception of consumers about Russian cosmetics for the better.
«Деликатный гоммаж с фитоэнзимами» – именно то средство, с которого рекомендуется начать знакомство с домашними пилингами. Этот продукт универсален: он действует мягко и постепенно, подходит для всех типов кожи, не вызывает негативных ощущений. Благодаря легкой эксфолиации (удалению самого верхнего слоя кожи) уже после первого применения кожа становится мягкой и ровной, черные точки осветляются, поры сужаются.
Не менее эффективно и другое средство в пилинговой коллекции KORA – «Polishing scrub triple action». Несмотря на такую же деликатность воздействия, по своей сути это уже более «тяжелая артиллерия». Данный скраб рекомендуется для проблемной, жирной или возрастной кожи. Он помогает бороться с более серьезными проблемами, среди которых – постакне, гиперкератоз, пигментация.
Finally, one of the most famous products of KORA is "Exfoliant cream mask with fruit acids". This tool for several years is a real hit of the cosmetic blogosphere and collects thousands of enthusiastic reviews from both professionals and ordinary buyers.
Like all acidic agents, the KORA mask has a rather specific smell, and, perhaps, this ends the inconvenience in its use. The product has a pleasant consistency, easily spreads over the skin. The manufacturer recommends starting the mask using 3 minutes. If your skin has not been familiar with acids before, you should adhere to this recommendation, gradually increasing the exposure time to 7 minutes. The product is easily washed away without leaving any negative sensations.
The effect is noticeable immediately: the skin becomes more even and velvety, the pores are cleared and lighten. Immediately after use, slight reddening of the face is allowed, which occurs after a few minutes.
The main cumulative effect is observed after the course of application of the mask. Depending on skin type, it is recommended to do from 15 to 20 procedures with an interval of 3-7 days. A healthier complexion, smoothing of fine wrinkles, highlighting of pigment spots, disappearance of traces of post-acne, reduction of couperose – this is not all that the "Exfoliant cream-mask with fruit acids" is capable of.
The greatest effect can be expected from using the entire line of KORA peeling agents. However, even one product, chosen according to the needs of your skin, will be enough to forget about going to the salon for a long time.