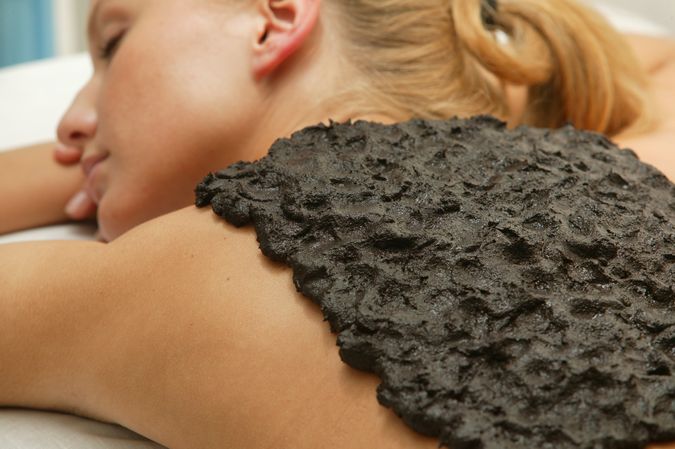 Since ancient times, people know mud therapy. It was used in India, Rome and Ancient Egypt. Due to the unique composition of mud, it is widely used in cosmetology and aesthetic medicine. Therapeutic muds come in various forms, everything depends on the places of origin. They can be neutral, mineral, acidic. In Russia, therapeutic mud is popular, which is mined at the resorts of Anapa: mud and sulphide mud.
Masks based on therapeutic mud have a good antiseptic effect. Masks with its application are well suited for the care of problem hair. Before washing the head, therapeutic wraps are performed, which give the locks a healthy appearance and additional shine. With a strong loss of hair help mud applications.
Грязевые маски полезны и для кожи тела и лица. В составе лечебной грязи присутствует уникальный комплекс микроэлементов, витаминов, бактерицидных веществ и прочих активных ингредиентов. Нанесенная на кожу маска с лечебной грязью проникает глубоко в поры, очищая их изнутри. Грязь может растворять в верхнем слое кожи сальные пробки (комедоны), выводя их безболезненно наружу. Подобные маски делают кожу упругой, сокращают морщинки.
There are a number of cosmetic procedures that are based on the use of therapeutic mud. Useful sea mud is used in thalassotherapy. The method of peloidotherapy is to use baths with mud, as well as general and local masks and wraps. Mud wraps will help in the fight against stretch marks, overweight, cellulite. They are often combined with a variety of massages, aromatherapy.
But if a person has malignant neoplasms, there is an open form of tuberculosis, an individual intolerance or an individual intolerance, then it is strictly not recommended to use curative mud. Before cosmetic procedure it is necessary to check the reaction of the skin to the composition of the product.