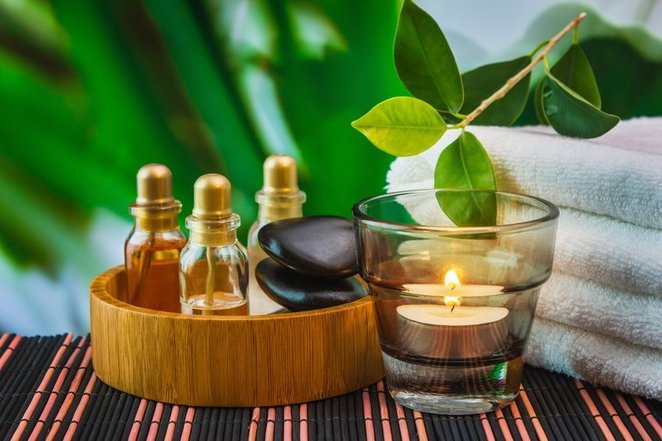 Jojoba oil has long been called "liquid gold." The point here is not only in its exceptional color, which somewhat resembles amber. Due to its thick enough and viscous structure, reminiscent of liquid wax, and properties similar in composition to subcutaneous fat, jojoba oil is perfectly absorbed by the skin, admirably absorbed and creating on the skin an invisible protective film that retains moisture and prevents dehydration.
Jojoba oil is well preserved, as a rule, dyes and flavors are not added to it, because it itself has a pleasant shade and has a delicate aroma. Due to this property, oil can be used by people who are prone to allergic reactions.
Thanks to the application of jojoba oil in cosmetology, it is possible to achieve good results for maintaining the elasticity and elasticity of the skin. This valuable oil has been used since ancient times in Egypt, they were successfully used by tsarist persons and their associates to preserve their beauty and prolong their youth.
Thanks to the regular use of jojoba oil, it is possible to achieve a healthy complexion, and it is also useful for tired and fading skin, it returns to its former beauty and radiance.
Also, jojoba oil is useful for getting rid of fine wrinkles in both the corners of the eyes and in the corners of the lips. Even this oil can also be used for sunbathing, because tan in this case will be more even, and the skin will be protected from the harmful influence of ultraviolet, and moisture in it will be preserved. In addition, the tan after this will lie more evenly and will last much longer.
Jojoba oil is extremely useful for hair and scalp, the masks are very effective, they make hair look like silk, facilitate the combing, and it is an invaluable product that restores vitality to hair that has undergone an aggressive chemical attack. To do this, jojoba oil must be applied to the hair immediately before washing the head on the roots, distribute the comb with small teeth along the entire length and leave for twenty to thirty minutes, then rinse with a mild shampoo and apply a caring mask.