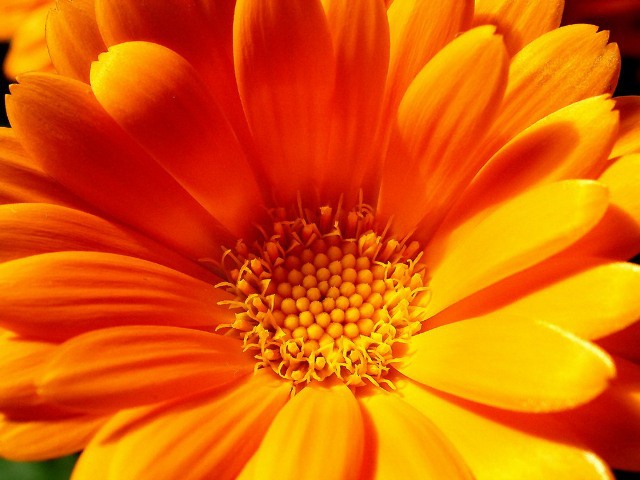 Calendula is an annual medicinal plant with beautiful yellow-orange flowers, which has been used for a long time in cosmetology. Due to its useful properties, calendula is used to treat problem skin, to remove irritation from the skin, and for rejuvenation.
Instructions
If you want small cracks, abrasions and wounds on your hands to heal faster, just add a decoction of marigold to the healing hands or use an ointment from the flowers of marigold instead of the usual hand cream. To prepare such an ointment, take 10 g of crushed inflorescences and mix with 50 g vaseline.
Use for washing the face and neck skin tonic home-made lotion. To prepare this tonic, pour the dried flowers of calendula with boiling water and insist 30 minutes. With a ready infusion, wipe the skin with a cotton pad. This recipe perfectly helps with irritated and cracked skin.
An infusion of calendula can eliminate and prevent the formation of fine wrinkles. For its preparation, take 1 st.l. herbal collection of crushed flowers, stems and leaves of marigold and pour a glass of boiling water. Leave to infuse for 30 minutes, then strain and also wipe the skin of the face and neck with a cotton pad dipped in ready-made infusion.
Use a tincture of calendula in a diluted form with pustules and acne on the skin. For its preparation, pour in 100 ml of vodka or 70% ethyl alcohol 2 tbsp. marigold flowers and insist for two weeks. Then 1 st.l. Spoon the finished tincture dilute in 150 ml of water and wipe the problem areas of the skin. This procedure helps to cure even hormonal acne.