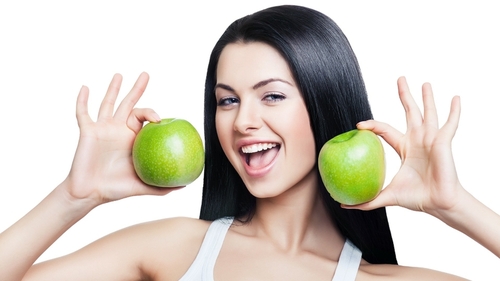 Do not forget that not only expensive and beautiful clothes create your image. Many pay special attention to grooming hands and feet, and only after that form the final impression. Therefore, even despite all the employment, you need to find time to care for your skin. In order to get soft and delicate skin on your hands, you need to constantly make different masks.
You can make an excellent mask of apple juice or pulp, because in apple there are many vitamins useful for the body and skin.
If you have oily skin, then give preference to sour varieties, and if dry, then choose sweet apples.
To prepare the mask, take half of the apple, a teaspoon of vegetable oil and also you will need 1 yolk. If desired, you can add honey.
Scrub the apple and mix with vegetable oil. Then add yolk with honey and mix it thoroughly until you get a homogeneous mass.
Далее приготовленную смесь нанесите на руки минут на 20. Если у вас осталась дополнительная смесь, то используйте ее и для зоны в области локтей.
По истечении необходимого времени нужно смыть маску чуть тепленькой водой. Проводите процедуру пару раз в неделю, и вы заметите, что кожа у вас стала приятнее на ощупь.