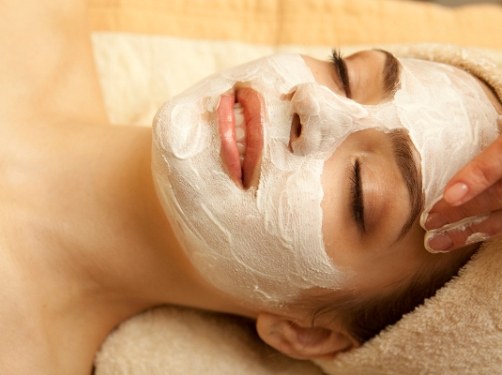 Recipes of beauty are passed down from generation to generation. Means for the preservation of natural beauty and youth, which grandmothers used also, are available to modern women and sometimes are more effective than ready-made cosmetic preparations.
For dry skin, the flesh of a pumpkin is perfect. Grind it in a blender or grate it on a fine grater. The resulting vegetable puree mixed with a small amount of sour cream and apply an even layer on a clean face. After 20 minutes, rinse it off with warm boiled water. Pumpkin mask perfectly nourishes the skin, gives it firmness and smoothes fine wrinkles.
Egg mask eliminates peeling and a feeling of tightness of the skin. Pound the raw yolk with 1 tbsp. sour cream and cognac. Blend the mixture on your face on massage lines and hold 15 minutes. After wash it off with warm water.
Oily skin is suitable mask, made from whipped egg whites and lemon juice. Apply the foam on your face and wait until it completely dries. Rinse with cool water. This mask effectively reduces and clears the pores, removes sebaceous shine and gives the skin opacity.
In order to make the next mask, chop fresh birch leaves and pour 500 ml of hot water. Cover and leave for 2 for an hour. After soak gauze in the received infusion and attach to the face. After 30 minutes, pat dry skin with a paper towel. Birch infusion effectively narrows the expanded pores, rejuvenates the skin and eliminates excess fat and gloss.
Tomatoes are ideal for caring for problem skin. They not only cleanse it, but also prevent inflammation. Stir the tomato pulp with egg yolk and a small amount of flour so that a mass of a uniform consistency is obtained. Put the mask on your face and wash it off in 20 minutes.