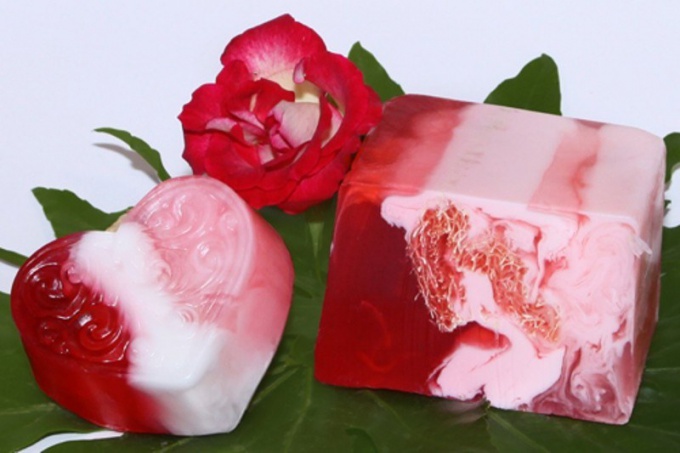 Prepare anti-cellulite soap can be at home with minimal cost. As a result, it turns out to be an excellent tool for cleansing the skin, removing dead cells and fighting the orange peel on the body.
For the preparation of anti-cellulite soap in Home conditions take two bars of ordinary, preferably without aromatic additives, 4 tablespoons of vegetable oil, half a cup of water, a little coffee ground or ground coffee, a couple of spoons of sea salt, a spoonful of any essential oil.
Soap grate, melt in a water bath in a small metal container. To obtain a homogeneous mass, gradually add to it hot water and vegetable oil. Constantly stir everything. Add the ingredients you selected (coffee, salt, aromatic additives). You can put dry herbs that will exfoliate the dead skin cells, enrich it with useful substances.
In order to give the soap a beautiful appearance, use different molds. Pour the soap into them and put them in the refrigerator for freezing. You can also place a dry flower, a leaf or some ball on the center. This will be a wonderful decoration.
Anti-cellulite soap, cooked in domestic conditions, as a rule, is used 2-3 times a week. With its regular application, you will notice how your skin on the problem areas will become smoother, velvety and beautiful.