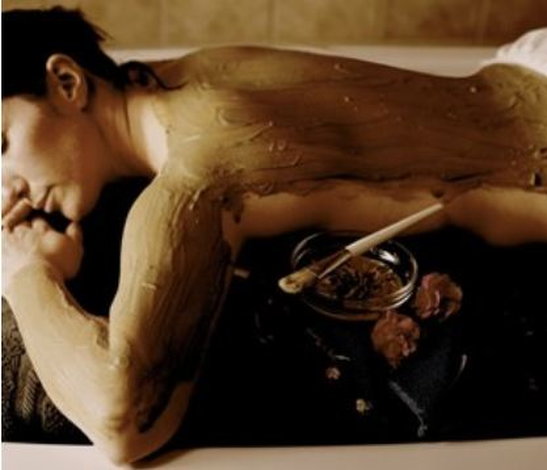 The favorite female procedure in the fight against cellulite is wrapping. The fact is that while this reduces not only with cellulite, but also the extra volume of the body. This is largely due to the release of excess moisture from the body. Honey and mustard
Pasta made from honey and mustard is very useful. To do this, mix honey with mustard powder in equal proportions. If the honey is thick, candied, then it must be melt in a water bath. If the mixture is slightly diluted with water, then it will be easier to apply. When applying the undiluted mixture there will be a massage effect. The mixture is applied to problem areas (thighs, buttocks) and wrapped in food film. The duration of the procedure is no more than 30 min – in order not to get a burn, the course of 10-15 sessions. After the procedure is completed, the mixture is washed off with warm water, and the skin is best applied with a moisturizing cream or body lotion.
How quickly you see the effect
The anti-cellulite effect of wrapping with honey and mustard is seen literally from the third to the fourth application. This is possible due to the influence of active substances of mustard, which cause blood flow to the tissues and break down the fat. Honey perfectly nourishes, moisturizes and gives tone to the skin, as well as incredible softness and smoothness.
To wrap with honey and mustard should be approached with caution, if there is an allergy to bee products. In any case, it is better to try the mixture on a small area of ??the skin and make sure that there are no side effects, as the combination of components is quite aggressive.