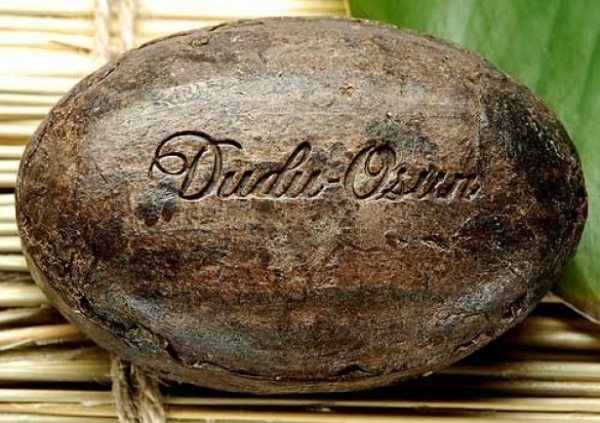 Most recently, the cosmetic market presented to our eyes one very interesting novelty – African black soap. What is it like?
I want to start with the fact that this soap is absolutely natural product. Naturalness and organicity is very much appreciated today, and not for nothing. I also want to note at the very beginning that this product is hypoallergenic, which can also play a significant role in its purchase.
Black soap is only called black, because it has a dark brown hue, which can vary slightly. There are several recipes for cooking this soap, but they are all hidden by African tribes.
Black soap is the national product of Africa. It is believed that the best soap is produced in Ghana. As a rule, the secrets of soap making are transferred from generation to generation. Black soap is also produced in Europe, but it differs quite a bit from soap cooked in Ghana, if only by the fact that it will contain various fragrances and preservatives. 100% guarantee the naturalness of soap from Europe you will not give anyone.
Part of the secrets Ghana still shared. Typically, the basis of such soap is based on the ashes of cocoa beans, shea nuts and bananas, which are grown specifically for the preparation of such soap. Also in this composition often enters the bark of shea, which is dried in the sun and rubbed into a homogeneous mass.
Of course, various natural oils are added to the soap. Usually it is cocoa butter or karite, more rarely coconut oil.
Black soap is ideal for those who have sensitive skin. It is allowed even to use such soap to babies, because it, as mentioned above, is hypoallergenic and contains in its composition oils that will moisten the delicate baby skin.
African black soap is universal. Many people use this "gift" of Africa as a scrub, because it perfectly tones, cleanses and moisturizes the skin. Often girls wash with soap, because it has a good property to open clogged pores, to clean them, to dry out inflammation, to moisturize the skin and to give mattness at the same time.
It is possible to use black soap instead of shampoo. The scalp and the hair itself will be happy, because this soap tones and cleans well. Not everyone has heard, and even more so used peeling of the scalp, but with this soap your scalp will always be renewed. So, with dandruff you can say goodbye.
Black soap is often used in Africa for various spiritual rituals, because people believe that it cleanses a person from the inside perfectly, literally washing away all the accumulated negative from it.
You can search for such a wonderful soap in the cosmetic shops of your city, if you do not already have such a novelty, then you always have the opportunity to order soap in any online store.
Try African black soap is one of the first, because such a universal product, which has a lot of advantages, should not remain without your attention.