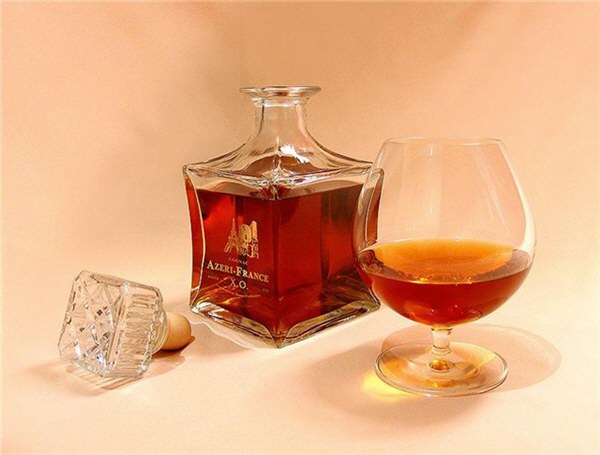 I've never been the owner of a thick and fluffy head of hair. Whatever methods I use, nothing helped. A year ago, I got the idea to grow hair, not that I believed in mythical hair products, which would immediately make my hair incredibly thick and silky, no, I looked truth in the eye. After all, genetically nature, each of us has individual characteristics of hair – the number of onion follicles, of which one or two hairs grow. Increase this number of people on their own can not. And mindlessly trusting the advertising stunts of manufacturers of silicone shampoos, styling products, we just create an imaginary volume on the head with maximum stability of 1-2 hours.
A year ago, a friend advised me a mask for hair with cognac, I naturally reacted to this skeptically, but after using 2-3 months, I really saw the result, my hair became lush, a light "fluff" appeared over the entire skin of my head. Hair shine and what is most valuable, is that after a year of using this mask, my hair grew back to 18 cm, and this despite the fact that I periodically trims the tips.
In general, I share a truly valuable advice. To prepare a mask you will need:
sea ??salt – 7 st. l;
cognac – 7 st. l. (cognac can be replaced with a good whiskey or rum). Naturally cognac should be good;
honey – 3 tbsp.
This mask should be mixed, closed with a lid and put in a dark place for 2 weeks. This mask can be used by both men and women. If you have a weak problem, the mask can be used once a week, if the problem needs to be solved urgently and quickly, to increase the density and volume, then make the mask twice a week. The mask should be applied to the scalp, it is better to apply it with a cotton disc, it is not necessary to apply the mask along the entire length.
Put on a polyethylene hat, a warm towel and wait an hour. Wash your head the way you are used to. After numerous applications, you will see that the hair becomes thicker, they will become larger at the roots. With each process, the hair will become stronger, fuller. The effect is visible after the first time.