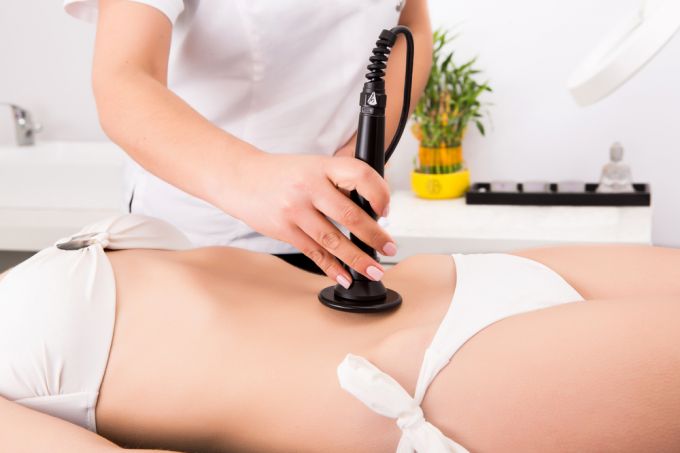 Stretch marks on the body are a kind of scars, which are left as a result of a sharp tension of the skin. This usually occurs during pregnancy, speed dial and weight loss with insufficient elasticity of the epidermis. They do not look very attractive, especially for dark-skinned women, so it's worth trying to get rid of this cosmetic defect. In the fight against stretch marks, the fight should begin as soon as possible – this will increase the chances of their elimination. Best of all – early gestational age, when the stomach and chest have not yet increased greatly in size. To do this, it is important to consume as much as possible products containing vitamins A, C and E, responsible for the skin condition. They can be obtained together with sunflower seeds, peanuts, wheat germ, butter, sea-buckthorn, hawthorn, dog rose, carrots. Thanks to this, the skin will become more elastic.
It is also important to constantly moisturize the skin, which also prevents the appearance of stretch marks or will facilitate their prompt removal. For these purposes, it is better to use creams and cosmetic oils on a natural basis. You can also lubricate the skin daily with unrefined olive oil, which perfectly moisturizes and nourishes, and at the same time does not harm the state of the future mother and the expected baby. Remains of oil after half an hour can be removed with a paper towel.
Usually stretch marks appear on the chest, abdomen and thighs, less often – on the hands. These places should be given increased attention when applying moisturizing agents.
To get rid of stretch marks after childbirth, it is useful to use a couple of times a week to scrub. It can be prepared independently, mixing sea salt with olive oil – will be a natural and effective at the same time. Also, you can do massage with honey, applying it with patting movements on the dry skin of the body. At the end of the procedure, this product should be washed off with warm water. Natural honey perfectly moisturizes and nourishes the skin, and also promotes blood circulation and elimination of toxins.
When stretch marks are very noticeable, and you can not get rid of them on your own, you can go to the beauty salon. As a struggle with such a cosmetic defect, a lot of methods will be offered there. The safest is wrapping with seaweed and massage, which lead the skin into tone and increase its elasticity. Similar procedures can be done at home, because kelp are sold in pharmacies at an affordable price, but the efficiency of the salon procedure will be much higher.
Excellent has proven in the fight against stretch marks chemical peeling, which stimulates the production of collagen, responsible for the elasticity of tissue, and removes the upper scales of the skin. It is carried out with phenyl, middle trichloroacetic or fruit acids.
Before the procedure, after birth, six months must pass. It is also desirable to do it after lactation.
In order to eliminate stretch marks, you can also conduct microdermabrasion – a kind of polishing the skin with the purpose of updating it. Thanks to this procedure, stretch marks become much less noticeable with time, and even disappear altogether.
As a remedy against stretch marks today also use mesotherapy, during which the skin is saturated with vitamins and other beneficial substances, which helps restore its elasticity and elasticity. However, this procedure is prohibited during pregnancy and lactation.