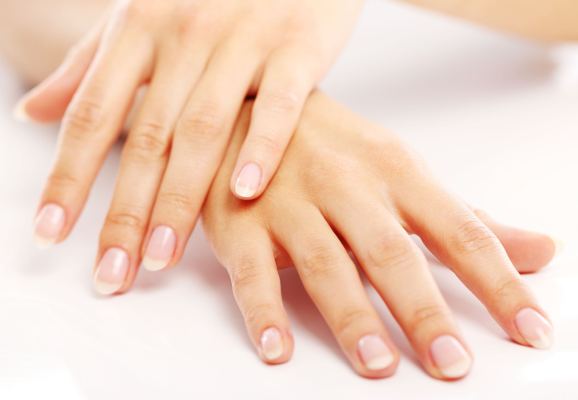 Watching young girls, you can often notice that they all spend a lot of time looking after their faces and hair. But, alas, some do not pay due attention to the condition of the nails. Of course, most girls do a manicure, give the nails the right shape, smear hands with creams, but not all measures are taken to improve the condition of nails.
Instructions
Healthy nails require a healthy diet. Substances rich in iodine, calcium and iron, for example, cottage cheese, fish, seaweed, apples, carrots – are indispensable foods that you need to consume, if you want your nails to be strong and without white furrows.
Hand contact with detergents and powders should be limited. Before you wash dishes or wash clothes with your hands, you need to put on latex gloves and then lubricate your hands with cream.
At least twice a month you need to polish your nails. This will increase blood circulation at the base of the nail, activate its growth and give it a healthy shine and well-groomed appearance.
Use oil for the cuticle. It nourishes the skin around the nail and prevents the formation of burrs.
При выполнении маникюра нельзя закрашивать ноготь полностью. Отступите пару миллиметров от кутикулы – питательные вещества ноготь получает именно в этом месте.
It is recommended to give the nails an oval shape. Sharp long nails will break much faster than round ones.