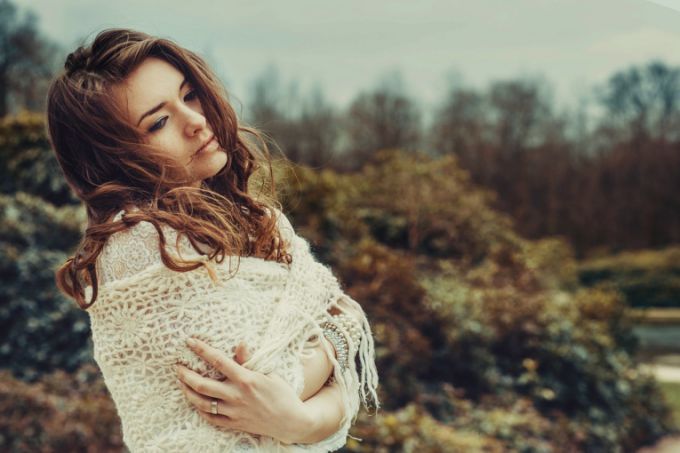 The beauty industry has long been puzzling over the invention of a means to increase the density of hair. And something they get. However, not all owners of rare hair can afford to purchase expensive funds on an ongoing basis. Fortunately, the solution to the problem of hair density is simpler than it seems.
Proper nutrition
Hair – this is an accurate indicator of the diet. It is enough for a few weeks to consume a large amount of harmful fatty foods, like hair bulbs will instantly react to this by a decrease in activity, which leads to hair loss.
Sometimes to make hair thicker enough to enrich the diet with vitamins and microelements. It is important to consume a sufficient amount of B vitamins every day.
The diet should include eggs, fish, as well as a large number of legumes and their derivatives – chickpeas and hummus, peas, buckwheat and beans.
It is worth reviewing and drinks that are consumed throughout the day. Coffee and packaged teas are recommended to be replaced with a decoction of wild rose berries. Due to the high content of copper, the hair from such a drug will grow faster, and sleeping follicles will receive a charge of energy to form new hairs where they were not previously.
Another important component that affects the growth and condition of the hair is zinc. The daily intake of zinc for an adult varies from 10 to 20 mg. This should affect the choice of second courses in favor of beef and liver in combination with cereal side dishes.
Head massage
Do not underestimate the effect of blood supply on the density of hair. Even with full nutrition, hair follicles may lack vitamins and trace elements. To avoid this, three times a week to conduct a series of relaxing massage.
As for body massage, scalp massage is performed using nutrient oils. For these purposes, well suited burdock oil, wheat germ oil, coconut oil, etc. Do not use castor oil, which is good for the scalp, but for massage, its thick consistency is not suitable.
It is necessary to heat the oil base on a water bath and apply circular motions over the entire surface of the head for 15-minutes before washing the hair. To fix the nutritional effect, you can put a shower cap on your head and wrap your bath towel, leaving oil on your hair for another 10-20 minutes.
Those who do not like to wash the oil off the hair, massage with the use of infusions of herbs. Basil, sage and nettle leaves are suitable for this. Herbs should not be mixed – it is best to alternate during the whole week.
Intensive masks for hair density
It is generally believed that home masks for hair density do not have an obvious effect and serve only to maintain the health of the hair. However, there are especially intensive in composition masks, which have a noticeable health-improving effect.
One of such therapeutic intensities – cognac-honey mask. For its preparation, use the 1 egg, 2 tsp. cognac, 1 tsp honey and castor oil. The ingredients are mixed until a homogeneous mass is obtained. If the mask is too liquid, it can be "thickened" with an additional portion of castor oil. The composition is heated in a water bath and applied to clean hair under the shower cap. On top of the head must be wrapped with a towel. After 2 hours, the mask is washed off with a mild shampoo. The active substance of the mask is cognac. In case of unpleasant sensations and burning sensation, the composition should be washed off immediately from the hair. This mask is recommended to be conducted no more often than once a week.
Almond mask for hair density. A good effect can be achieved if you feed your hair weekly with almond milk. For its preparation it is necessary to take a handful of almond nuts and grind them in a coffee grinder to the state of powder. Further, almonds are bred with natural milk to the state of gruel. The resulting composition is heated in a microwave oven to a comfortable temperature and applied to clean hair for 1-1,5 hours.
Mask of cocoa. A very active effect on hair growth has the usual natural cocoa. Moreover, the powder should be chosen the one that should be cooked, and not diluted in cold water. To make a mask, you need to take half a glass of natural sour cream, 3 st. spoons of cocoa powder and 2 tsp. burdock oil. All ingredients are mixed until homogeneous and applied to the roots of the hair. Further, the head should also be wrapped with a shower cap and a towel. The mask is held on the hair for an hour and a half, after which it is washed off with a mild shampoo.