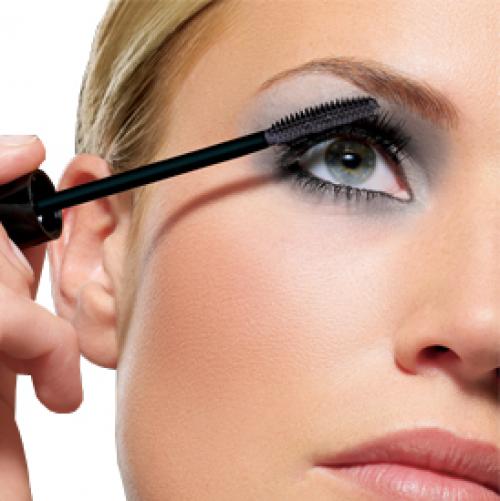 Step 1. The first layer of carcass should be applied only to the roots of the eyelashes, and from the second paint them along the entire length. Hold the mirror in such a way as to look at yourself from the top down. So you create the effect of an "open look".
Шаг 2. При нанесение туши на нижние ресницы уделите внимание корням ресниц, особенно во внешних уголках глаз. Эта application technique сделает образ наиболее актуальным. Помните, что интенсивно прокрашивать нижние ресницы по всей длине не стоит.
Шаг 3. Если у вас прямые ресницы, воспользуйтесь зажимом для ресниц. Лучше отдать предпочтение механическим зажимам с закругленной резинкой, нежели их термоаналогам, которые повреждают ресницы. В этом случае задача туши – зафиксировать красивый изгиб на весь день.