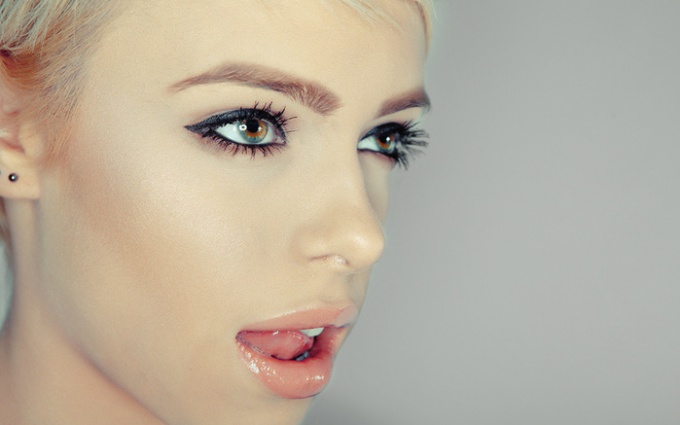 Learn how in the fight with pimples will help toothpaste, how not to overdo it with makeup and that it is necessary to have in your cosmetic bag in the winter.
With the onset of cold weather, get a good moisturizer and do not forget to put it on your face at least half an hour before going to the frost.
Marilyn Monroe once said: "The sun is aging faster than time," so in the summer in your cosmetic bag there must be a means with SPF-filter. Also, to protect your face, use hats with wide margins. Want a tan – it is better to use special creams.
As for make-up, in the summer it is quite possible to limit BB-cream and unobtrusive lip gloss, which will perfectly match with flying summer clothes, and in winter give preference to a bright make-up.
The cream is best applied on massage lines – this will have the most favorable effect on your appearance!
The old, as the world, rule: never squeeze pimples!
If the above trouble has already occurred, eye drops will help to quickly cope with it: apply them to the cotton wool and hold it in the freezer for several minutes, and then attach it to the site of the inflammation.
You can also cope with the pimple toothpaste – just apply it to the inflammation and leave to dry. This procedure will make it less noticeable.
Choose a foundation cream only in daylight.
Be careful with eyeliner, tan and blush! Especially with blush in winter – remember that in the cold your natural blush will come out!
Without blush, you can revitalize your face, pinching yourself with your cheekbones! Remember, as Scarlett did in the movie "Gone with the Wind"!
Applying a foundation on your face, do not forget about the neck.
The corrector is applied over the foundation.
Bronzer can be done by itself: 1 st.l. cinnamon + 1 tsp. cocoa powder + 1 tsp. Muscatine nuts + 2 tsp. cornstarch.
And lipstick you can perfectly replace the blush! To do this, first apply a little lipstick on the back of the palm, and then type it on the sponge!
Owners of dry skin are recommended to use blush and powder with a creamy texture.
Talc or baby powder is an excellent weapon against greasy shine.
If, when dyeing your hair, you accidentally hit your ears or shoulders, removing the stains will help a remedy for removal of the makeup.
Do not forget to take off your makeup before bed! Ignoring these rules at least threatens premature skin aging and allergies.