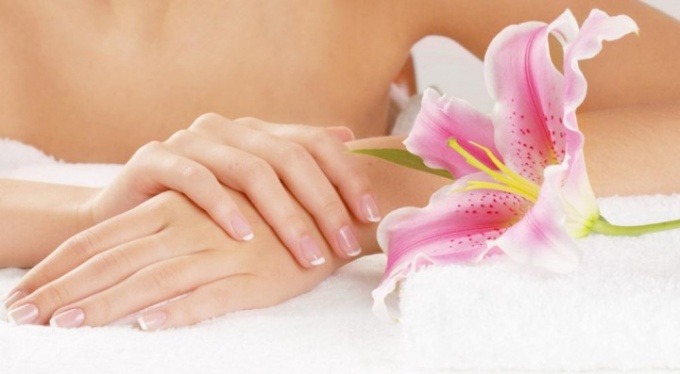 You are familiar with the situation, when you spend the whole evening with a manicure, but suddenly one awkward movement spoils the whole picture? Do not worry – it happens to everyone and all this can be corrected. There are a number of tips that will always make a perfect manicure.
You will need
– lemon
– Acetone
– nail file for polishing nails
– clear lacquer (preferably with healing properties)
– oil after nail polishing
– the fixer of applied varnish
Instructions
You can not lubricate your hands with cream before applying a varnish – it does not take exactly because of the layer of fat.
The nail plate should first be rubbed with acetone and washed with lemon juice.
Apply the varnish to smooth, polished nails, for this you need to use a special nail file.
A layer of varnish applied to smooth nails will be applied more easily and last longer.
Before painting the nail with the main layer of lacquer (colored or painted), it is best to apply a basic transparent lacquer – it can even out the nail plate and protect it from the harmful effects of lacquer.
Lacquer is recommended to store in a dark and cool place and in no case need to shake the bottle with it – so you mix the contents with air and it will wither much faster. It is best to take the bottle vertically and quickly twist it between the hands.
It is best to start painting your nails with a little finger. When you paint your nails from left to right – reduce the risk of accidentally touching your painted fingernails.
Do not apply too thick a layer of nail polish on the nails – it will dry too long and then very quickly peel off. It is better to apply a couple of thin layers, waiting until each one is completely dry.
If you often go through painting your nails before going to bed, then in this case, you will be indispensable special oil after coating (can be found in beauty shops). This product will allow the lacquer to
nails quickly
dry, and the texture of the bed linen will not be imprinted on the painted nails.
On a brush it is necessary to type exactly such quantity of a varnish which can smoothly cover a nail plate – no more, no less.
To fix the varnish and make the nail stronger, it is worth using a special lacquer-fixer.
The top of the tube with lacquer after painting the nails should be wiped with cotton wool soaked in acetone – this will allow the varnish to live longer, and next time the packaging will open much easier.