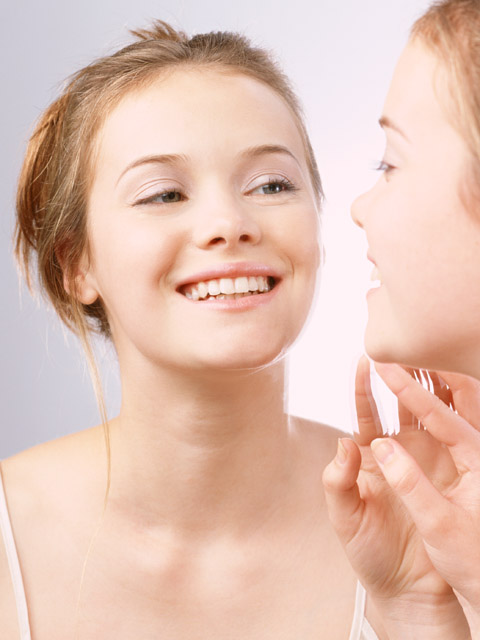 Beautiful face skin – probably every girl dreams about it. A face is a mirror in which our emotions, mood, our health are reflected. Women put a lot of effort to make the skin look healthy, smooth, moisturized. To do this is not so difficult, performing daily actions.
You will need
– cleanser;
– tonic;
– daily cream;
– night cream;
– masks;
– скрабы.
Instructions
A four-stage skin care system is used all over the world. First, you need to determine the type of skin (normal, dry, oily, combined). Knowing your skin type and age, you can easily find a way to care for it.
Cleansing – washing the skin with cleansers (foams, gels, milk). In the evening, we must clean the skin with a washbasin. Even if you did not use makeup, the skin worked the whole day and deserves to be cleared.
Toning – this stage completes skin cleansing. Apply the tonic to the cotton pad and wipe the face, avoiding the area around the eyes. If the skin contracted after washing, then this feeling will go away! If you look at the disc, it will not be perfectly white, which means that even after cleaning, not all of the dirt has disappeared, which once again proves that a tonic is necessary.
Humidification – this stage involves the use of a day cream that forms a film and protects the skin from the negative effects of the external environment. Day cream is applied after toning. He needs to be allowed to soak in, and you can dip a surplus with a napkin, only after that you can start making decorative make-up (if you do it). It is desirable that the day cream contained SPF-filter for protection from the sun.
Nutrition – care with night cream. During sleep, the skin rests, restores, relaxes, receives the necessary elements.
An additional step involves masks and scrubs. Masks are usually applied to 10-15 minutes and are applied 1-2 times a week. They perform the functions of purification, moistening, nutrition. Scrubs exfoliate the top layer, after using them the skin becomes very smooth and delicate. Apply them on 1-2 minutes, then massage face in a circular motion and rinse with water.