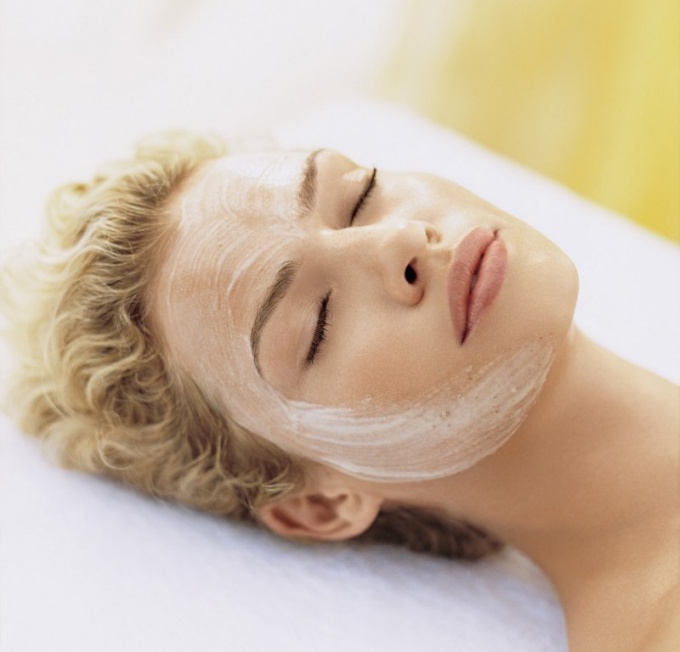 To the skin of the face remained as long as possible young, radiant health and beautiful, it needs to be properly taken care of, and, both inside and outside. Saturate the skin from the inside with useful elements can be with the help of proper nutrition. But to nourish it from the outside will help cosmetic means, for example, masks from yeast.
You will need
– yeast;
– milk;
– olive, peach or almond oil;
– fatty sour cream or cream;
– wadding;
– water;
– pink water;
– an orange;
– 3% hydrogen peroxide;
– green tea;
– moisturizing cream;
– lemon or grapefruit.
Instructions
If your skin is dry, prepare the next cosmetic "cocktail" for her. Take the 1 tbsp. yeast and dissolve them in a small amount of warm milk. Then add to the mixture 3 st.l. almond, olive or peach oil (butter can be replaced with cream or fatty sour cream). Stir all the ingredients, then apply the mask on your face and leave for 15 minutes. After a while, remove the mixture with a moist cotton swab and rinse your face with cool water.
A tremendous effect on the oily skin will have a mask made according to the following recipe: dissolve 1 st.l. dry yeast in a mixture of rose water and orange juice (ratio 1: 1). The resulting remedy should be a creamy consistency. Apply the mixture on your face and leave for 20 minutes.
For normal skin, prepare a cosmetic product consisting of yeast and milk. Combine 30 g yeast with 2 tbsp. warm milk (it must be boiled in advance and cooled to the desired temperature). Apply mask to cleansed face and leave for a quarter of an hour, and then rinse with warm water.
Prepare a cleansing cosmetic. For this, dissolve 2 tsp. yeast in a small amount of 3% hydrogen peroxide (should get a creamy gruel). Apply the mask on your face and lightly rub it, and after 20 minutes, rinse the mixture with chilled green tea.
Superbly whitens the skin following yeast mask: mix 20 g yeast with 2 tsp. grapefruit or lemon juice. Then warm the mixture in a water bath to a comfortable temperature and apply to the face and neck. After 20 minutes, rinse the mask with warm water, and apply a moisturizer to your skin.