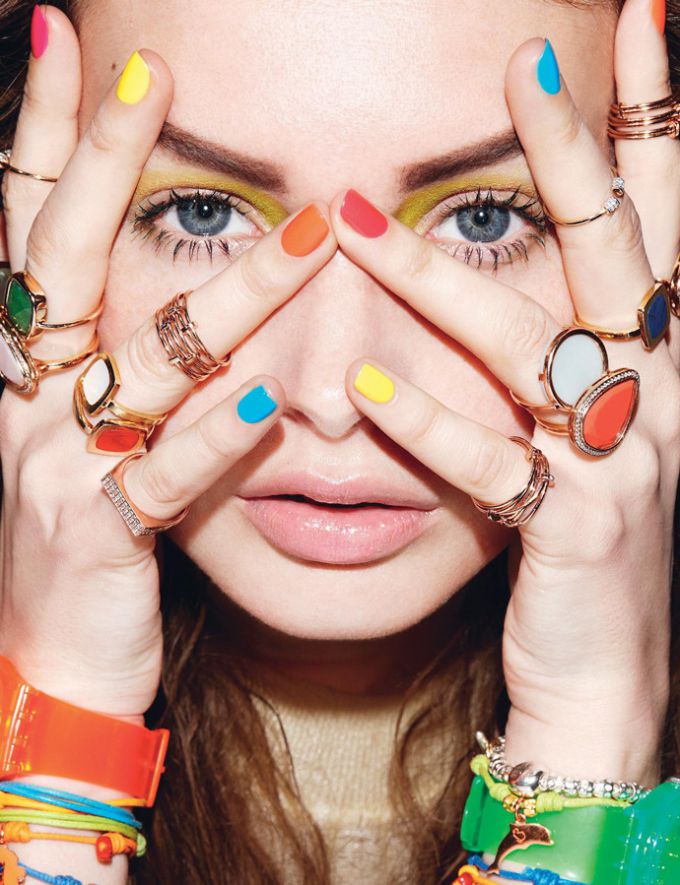 И дерматологи, и специалисты по аюрведе сходятся на том, что по мелким дефектам кожи нашего лица можно понять, что же в организме идет не так. Какая же часть нашего лица с каким органом согласуется?
Согласно аюрведе, высыпания на нашем лице являются своеобразной путеводной картой, которая показывает, какие именно системы в нашем организме функционируют неправильно. Держа в голове карту акне, вы сможете быстро устранить причину воспалений и наладить работу вашего организма. Первым шагом в решении проблемы является коррекция рациона питания.
The area of ??the neck, cheekbones, chin
Acne in this area indicates an imbalance of harmonics. Most often this happens in a certain phase of the menstrual cycle. Also, acne on the chin and the line of cheekbones arises from the overabundance of yeast microflora in the intestine. Usually this is due to abuse of flour and sweet. Dermatologists advise the use of products containing salicylic acid and pyroxide, and the masters of ayurveda assure that it is necessary to reduce the consumption of heavy, sweet, starchy, moist and cream products (wine, bananas, grapes, fried, soy, white flour, dairy products, dried fruits, sugar).
Область щек
Most often, acne in this area of ??the face occurs due to the fault of your hands. Try not to touch your cheeks. Also take as a rule to use antibacterial wipes to wipe the screen of your phone. Change the pillowcases and face towels more often, since the dirt that accumulates on them can clog the pores and cause the formation of acne. According to Ayurveda, the cheeks reflect the state of the pulmonary system, so smoking can also be the cause of acne on the cheeks.
T-zone area
Именно в Т-зоне сконцентрировано больше всего сальных желез. Высыпания здесь могут быть связаны не только со взрывом гормонов во время пубертатного периода, но также и с продолжительным стрессом. В аюрведе лоб часто ассоциируют с нервной и пищеварительной системами, так что скачки давления, ухудшение циркуляции крови и проблемы с кишечником также могут быть причиной акне. Для борьбы с высыпаниями специалисты аюрведы рекомендуют пить больше воды и есть меньше промышленно переработанных продуктов. Сократите потребление молочных жиров. Откажитесь от магазинной выпечки и сладостей. Занимайтесб спортом, практикуйте йогу и медитацию для снятия стресса. Прыщики на носу могут свидетельствовать о проблемах с давлением, так что откажитесь от кофе, алкоголя, мяса и острой пищи, а также увеличьте потребление омега-3 кислот, которых много в оливковом и льняном маслых, грецких орехах, авокадо.