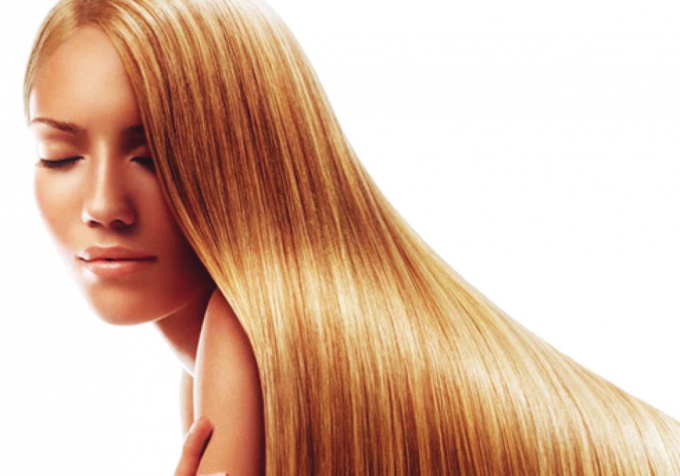 Many girls dream not just about long hair, but about strong, thick and healthy. Having luxurious long hair is actually very hard work, which requires not only a lot of time and effort, but also some expenses. The way to long and healthy hair is not easy, but it can be greatly alleviated. Small steps, yes to great victories!
Step 1
Наносите шампунь лишь на корни, так как он может иссушить остальную длину волос. Для основной длины вполне достаточно стекающей пены с корней.
Step 2
После мытья шампунем необходимо использовать либо маску, либо бальзам для волос. Имейте в виду, что бальзам предназначен для предотвращения спутывания волос, а также облегчения их расчесывания. Маска – для конкретных целей: восстановления, укрепления, роста волос.
Step 3
Remember that you can not comb wet hair. After washing, the hair is too weak, and the comb will only exacerbate the condition. It is recommended to only slightly untangle the hair with your fingers.
Step 4
Discard the hair straighteners. The heat is very damaging to the hair. If you are not ready to make such sacrifices, then use a good thermal protection.
Step 5
Drying your hair with a dryer is less harmful if you use it only in cold conditions. Also, it is recommended to keep the hair dryer at least 10 centimeter from the hair.
Step 6
Use hair sprays. They protect hair from the cross section, facilitate combing, are antistatic, and some of them protect from UV rays.
Step 7
Используйте  раз в неделю масла для волос. Например, репейное, виноградное, миндальное, абрикосовое и др. Масла хорошо увлажняют волосы, что защитит их от обламывания.
Step 8
Do aromathechesyvanie with essential oils. This procedure is useful because after her hair becomes shiny and accelerated their growth due to a head massage.
Following these simple steps, you will be able to realize your dream much faster – to grow long, healthy, strong, thick hair. All gorgeous hair !!