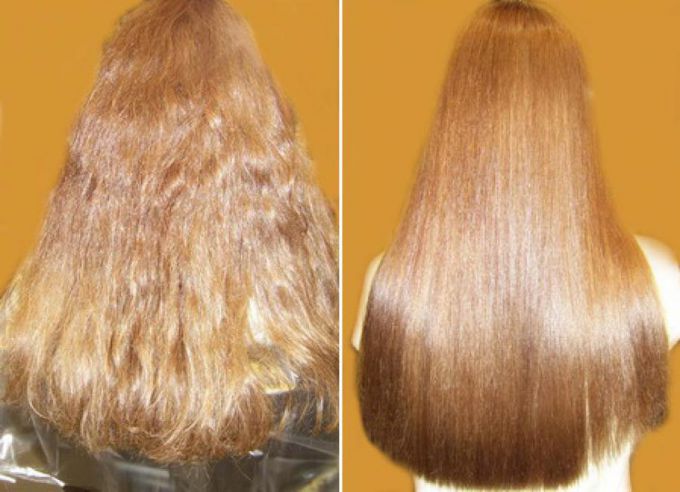 Salon procedures are not always of high quality. Increasingly, clients express dissatisfaction with the fact that they were served poorly. To avoid this, many master the implementation of keratin hair straightening at home – and do a good job!
You will need
Shampoo.
Keratin.
A fine hairbrush.
Towel.
Hairdryer.
Styler.
Instructions
First you have to wash your hair. But it is better not to take a normal shampoo, but the one that comes in keratinizing kits. Their special effect allows deep cleansing of the hair, and the procedure is particularly thorough. Flushed literally every flake, every crack that appears as a result of mechanical impact. Dirt is cleansed even from the old deposits, and the hair becomes healthy.
Before applying the substance, the hair is wiped with a soft towel. It is not necessary to wipe the water to the end, but if you apply keratin to wet curls – it will drain with water. Apply the preparation carefully. Separate the curls of the comb with small prongs, this will help distribute the substance evenly.
Now we need to dry the hair with a hair dryer, and then treat them with an appropriate styler. His choice should be approached carefully. It is necessary that he helps the hair to remain straight and beautiful, and not vice versa. At the rear, smoothing is particularly difficult, and it is better not to disdain the help of an outsider. But problems are encountered only at the initial stage. As you acquire skills, you will master the keratin rectification procedure yourself.